The Representative believes that in order to create positive change in the lives of youth, it is vital for youth to be heard and for their opinions to be respected. As part of his youth engagement work, the Representative and his staff are working to facilitate a series of forums for Indigenous youth throughout the province who are in care or receiving government services.
The Ignite Your Spirit forums are youth-led events designed to engage and empower Indigenous youth in the child welfare system and to enable them to use their voices to self-advocate. The aim of the forums is to gather Indigenous youth voices from throughout British Columbia and to develop recommendations directly from youth themselves to improve the child welfare system and the lives and experiences of the youth who are served by it. The series of forums will culminate with a public report and youth-developed recommendations.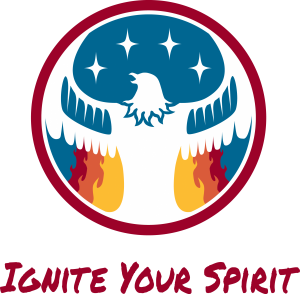 The Ignite Your Spirit logo was created by Joshua Mangeshig Pawis-Steckley, an Indigenous artist from Wasauksing First Nation in Ontario.
Lower Mainland – Oct. 15 to 18, 2016